The FSAS Hall of Fame honors individuals who have demonstrated outstanding individual ability, leadership, character, personal drive and dedication. Their lives and accomplishments serve to inspire our students and the Saline community.
These individuals have met the following requirements:
Have gained recognition and prominence in his/her field or endeavor and/or made noteworthy contributions to that field or in community service
Are a person of integrity and good character
Have exemplified the principles, philosophy and mission of the Saline School District and the FSAS Alumni Association
Nominations will be open January 1, 2023 for the next class of inductees into The Foundation for Saline Area Schools Hall of Fame
Class of 2022
We are looking forward to inducting the class of 2022 during the Hall of Fame weekend September 9-10, 2022.
Malcolm "Mac" Danforth
Distinguished Educator
David Helmer
Distinguished Alumni
Saline High School Class of 1993
Ruby Kuhl
Distinguished Educator
Saline Elementary School, Jensen Elementary, Administrator 1959-1969
Terry Walters
Distinguished Educator
Saline Administrator 1977-2005
Dave Wolter
Distinguished Educator
Music department educator from 1964-2000.
Amy Yakola
Distinguished Alumni
Saline High School Class of 1994
Class of 2021
Kathy Bakian
Distinguished Educator
Health and Physical Education Teacher and Counselor from 1970- 2000
Olivia Fanning
Distinguished Educator
Elementary Teacher from 1973-2001
Grant Gilmore
Distinguished Alumni
Saline High School Class of 2002
Nancy Thelen
Distinguished Alumni
Saline High School Class of 1970 and Distinguished Service – Saline Community Fair
Class of 2020
Barb Cey
Distinguished Educator
Elementary Teacher and Instructional Services Coordinator from 1974-2005
Kim Kaster
Distinguished Service
Community business owner – Brewed Awakenings
Ruth Lockwood
Distinguished Educator
Elementary Teacher from 1972-2001
Jon Voigtman
Distinguished Alumni
Saline High School Class of 1980
Zach Wigal
Distinguished Alumni
Saline High School Class of 2008
Silas Woods
Distinguished Alumni
Saline High School Class of 1956
PREVIOUS CLASSES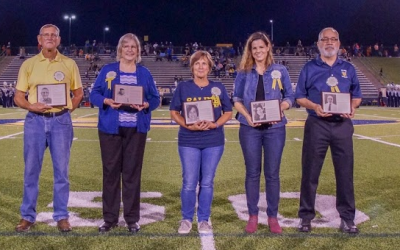 Class of 2019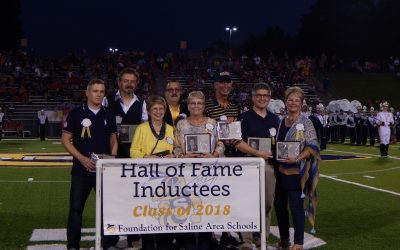 Class of 2018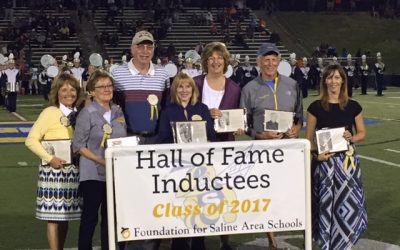 Class of 2017
Dr. Katherine Ramsland (Johnston)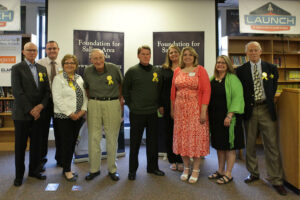 Class of 2016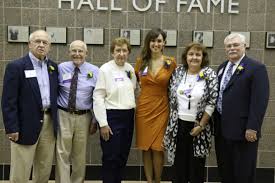 Class of 2015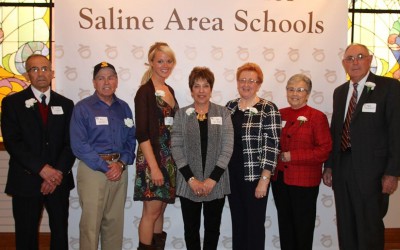 Class of 2014